Comfort Foods was originally founded by Mark Harden in 1989. Mark had been in the restaurant business for fifteen years and had opened a Mexican themed fast food drive through restaurant about a year earlier. Things were going well until a national competitor drastically lowered their prices nationwide; unable to compete, he was forced to close.
Mark had about 600 lbs of his original recipe taco and enchilada sauce mixes left from the restaurant. At the time, Mark and his wife, Evonne, had a family of four children, all under ten years old. After much prayer they decided to repackage the bulk spices in small single serve bags to sell to gift stores and arts and craft fairs.
Over the next twenty plus years – Comfort Foods established nation-wide distribution and experienced tremendous success. Driven by the success and growth of the Desert Garden Flagship Brand – Comfort Foods became a Nationally Recognized Specialty Food purveyor.
In 2012, Mark decided he was ready for his next entrepreneurial endeavor and sold Comfort Foods to Jill Blashack Strahan, an entrepreneur from Alexandria Minnesota.
Today, Copperleaf Kitchen – Comfort Foods Division is a multi-faceted food company that continues with our Mission and Values – founded from the original beliefs and now carried on by Blake Harden, Mark's Son.
We are a total solutions partner with a passion to serve our customers, team members and community by providing exceptional food products and services.
Excellence: We are committed to providing exceptional products and services.
Integrity: We conduct ourselves with the highest standards.
Teamwork: We foster an environment of cooperation and collaboration.
Genuine: We are humble and real in our interaction with others.
Community: We nurture and give back to our communities.
Located at the base of the Sandia Mountains, Albuquerque is home to lots of different flavors.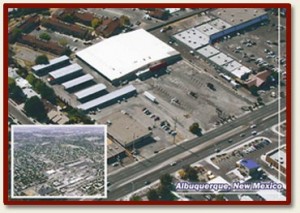 North East Albuquerque, New Mexico, has been the home base for Comfort Foods, Inc., since June 2002.
Our 50,000 square foot facility houses all of the production operations, retail showroom and corporate offices for Desert Gardens and Country Gardens. Our products include over 150 branded items.
Our success has allowed us to give back to the community. In 2003 we developed Providing Comfort, a charity of Comfort Foods. Our goal is to provide one meal per month for each homeless and needy person through local organizations. We have given 500,000 meals so far. It's a great feeling to give back.